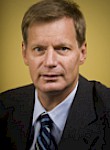 Robin Dunbar M.B.A.
President and Director
Mr. Dunbar has over 20 years experience in the mining industry. He is a currently a director of McEwen Mining Inc. a NYSE/TSX listed gold production company. He is a former director of Western Areas Limited, a leading Australian nickel producer. He holds an M.B.A. from Dalhousie University.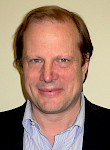 Tom Meredith
Director
Mr. Meredith has 30 years experience in the junior mining industry and is the Chairman of West Red Lake Gold Mines. Previously he was the President & CEO of Lexam VG Gold from 1995 to December 2011 where he led the development of four gold projects in Timmins, Canada. During the early 1990's he served as the Vice President of Operations for Northfield Metals Inc. where he was responsible for initiating production at the Cheminis Gold Mine near Kirkland Lake, Ontario.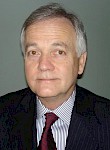 Ted Munden
Director
Mr. Munden has been a director since 1999. He is a professional geological engineer with an MBA and is a co-founder of a private investment company that has provided and/or arranged funding and managerial assistance to a portfolio of energy, mining and technology software companies. Mr. Munden has held positions in the energy, mining, manufacturing and technology industries for more than 35 years and is currently focused on development and financing of oil and gas leasing and drilling projects in Texas. Mr. Munden is also a director of Aquila Resources Inc. (TSX:AQA).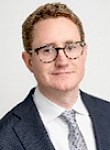 Patrick Murphy
Director
Mr Murphy is a managing director at the specialist natural resources group AMCI. AMCI is a highly successful fully integrated global business with exploration, development, production, processing, logistics and marketing expertise, inclusive of substantial bulk materials interests.
Mr Murphy is an experienced mining investment professional, having spent 13 years at AMCI and the global investment group Macquarie. He has specialised in deploying capital in the raw materials and mining industries for his entire career and is head of AMCI's iron ore business. Mr Murphy has global experience and a proven pedigree in identifying and successfully executing value enhancing initiatives in the industry. He holds board positions for a number of AMCI companies.