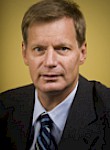 Robin Dunbar M.B.A.
President, CEO, and Director
Robin Dunbar has been President & CEO of Grid Metals Corp. since 1996 and has over 25 years in the mining development space. He is also a director of McEwen Mining Inc. which is dual-listed on the NYSE/TSX. Mr. Dunbar holds an MBA from Dalhousie University.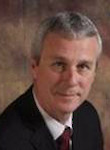 Dr. Dave Peck
VP Exploration and Business Development
Dave Peck oversees business development and exploration at Grid Metals. He has extensive experience in the mineral exploration and mining industry, most recently as Vice President Exploration for North American Palladium Ltd. prior to its acquisition by Impala Platinum. From 2003-2009, he was the Global Nickel Commodity Leader for Anglo American's Exploration Division. Dave has a PhD in Geology from Melbourne University in Victoria, Australia.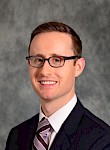 Brandon Smith, CFA, MFE
Chief Development Officer
Brandon Smith is the Chief Development Officer at Grid Metals and is responsible for the corporate development function at the company. He has over 12 years of experience in capital markets spanning equity research, asset management, sales & trading, and treasury functions. Most recently, he was the lead equity research analyst covering battery metals developers for one of Canada's leading independent investment banks. Brandon holds a Bachelor of Science from the University of British Columbia and a Masters of Financial Economics (MFE) from the University of Toronto. He obtained his CFA designation in 2014.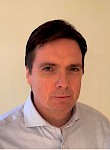 Douglas Harris
CFO
Douglas Harris is a Chartered Accountant and a Chartered Business Valuator with over 20 years of experience in the financial services sector, including accounting, corporate finance, private equity, and mergers and acquisitions, participating in over $2 billion of transactions. Mr. Harris holds an MBA from the Rotman School of Management at the University of Toronto and a BSc. from the University of Guelph. In addition to serving as Chief Financial Officer of Grid Metals Corp., Mr. Harris also serves as the Chief Financial Officer of several public and private companies operating in the technology and natural resources sectors.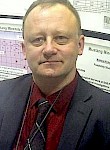 Carey Galeschuk P.Geo
Qualified Person
Carey Galeschuk is a registered professional geoscientist in Manitoba and Ontario and is responsible for the company's exploration efforts in Manitoba. He has over 26 years in mineral exploration across Canada working for junior and senior exploration companies in a variety of commodities which includes rare metals, base metals, gold, nickel and PGM's. He has authored a number of papers on lithium exploration in Canada.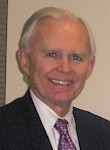 David Black
Investor Relations
David Black's experience and knowledge in the investment industry spans over 35 years. He has held positions as Investment Advisor, Sales Manager and Consultant over his career. Mr. Black has been Head of Investor Relations for Grid Metals for over 10 years.